The thoughts of Thinknoodles
If you keep an eye on social media, you will see that in July, we added the incredible Thinknoodles to our creator roster.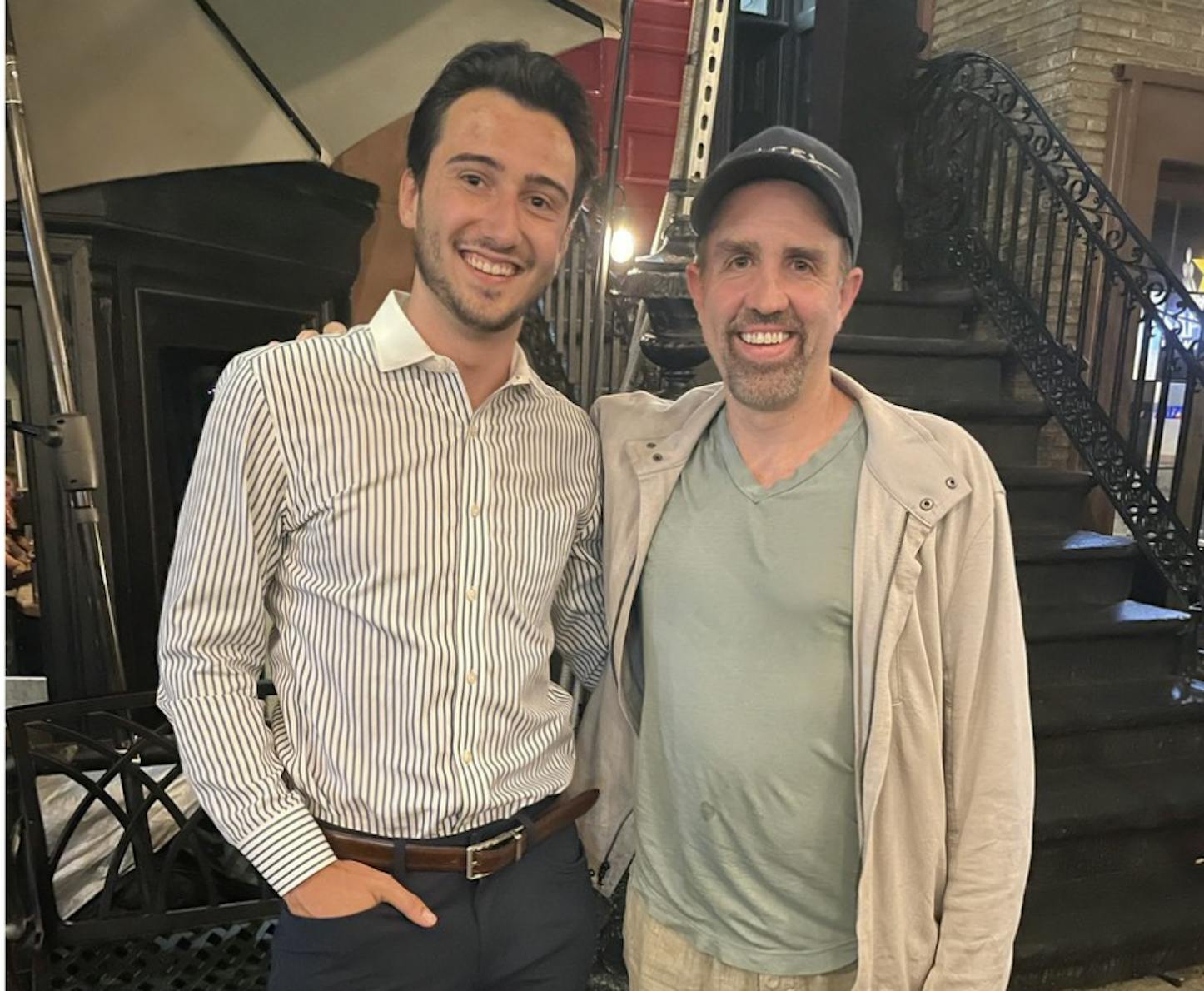 Above: Thinknoodles (right) with his manager, Mason Breeding (left).
Residing in the big apple Thinknoodles, or Justin Watkins to his pals, is a game-play commentator on YouTuber, mainly known for playing Minecraft, Club Penguin, Poptropica, Webkinz and Roblox. 
He has uploaded close to 5k videos, with a sub count of nearly 8 million and view count of nearly 3 billion - impressive right?
But there is more to these creators than just their sub count, so we wanted to find out more about him.
Tell us a bit about yourself and what you do.
I've always loved gaming and it turns out I'm actually funny when I play them, so audiences of all ages enjoy my goofy commentary.
What does your average day look like as a YouTuber?
That's the thing that's awesome about being a YouTuber, there's no average day. Every day is different, and you have to adjust accordingly. 
It's more than just recording yourself playing a game for an hour. There's so much more behind the scenes like coordinating teams, working with sponsors, reviewing, editing, creating compelling titles and thumbnails… but it's definitely a full-time job++.
What are you currently working on?
SO many things in the works right now, I can barely keep up with it. I've got a new QA manager who is helping me train my editors on a new editing style, social syndication of my content across other platforms like Facebook, Snapchat, Twitter, TikTok and daily YouTube shorts. Oh, and daily gameplay videos too!
Where do you draw your inspiration from?
Those that came before me. Haha. Honestly, I've always been an ambitious and self-motivated person, which I think is a requirement for being a YouTuber. You're only accountable to yourself and you really need to have that internal drive to keep creating.
What has been your career highlight to date?
Lately, the collabs I've been doing in Roblox with huge music artists like Lil Nas X, Zara Larsson and Youtuber/Boxer/Musician KSI [who he collaborated with to promote his new album] have been pretty amazing.
What was your 'I made it' moment?
One million subscribers was HUGE for me. It really cemented for me that I'd built something special. 
Any exciting projects in the pipeline?
I have a Roblox music video animation nearly completed, AND my own Roblox game that's a few months from launch.
How do you avoid burnout as a YouTuber?
TIME OFF. It's so important that you take 1-2 days a week off, EVERY week. Also, regular vacations/holidays away. I learned around the 2 year mark that without specific rules in place to keep yourself from constantly working, you would burn out.
What is your favorite part about your job?
Flexibility. When things change, even drastically, like they did a year and a half ago with the pandemic, I can adjust to just about everything very quickly. Also, I get to interact with all my fans as a JOB! Who wouldn't love that?
One funny fact about yourself
I actually hate noodles, they remind me of slimy worms. KIDDING.
Do you have a hidden talent?
I'm a pretty-talented photographer when I can find the time to compose a photo with my "real camera".
What is your best advice for people who aspire to be creators?
Be authentic. Unless you're a really good character actor, your audience will see right through you. There's no reason to act like you're someone else, people will like you for who you really are.
To keep up to date with what he's up to, give his channels a follow.
YouTube: Thinknoodles
Twitter: Thinknoodles
Twitch: Thinknoodles