Football's most versatile figure: Alison Bender
You may have noticed on our social that we have welcomed, Alison Bender, to the Turopium family.
TV presenter, reporter, writer, podcaster, TikToker, there's nothing Alison can't do. We wanted to find out more about her and where it all began...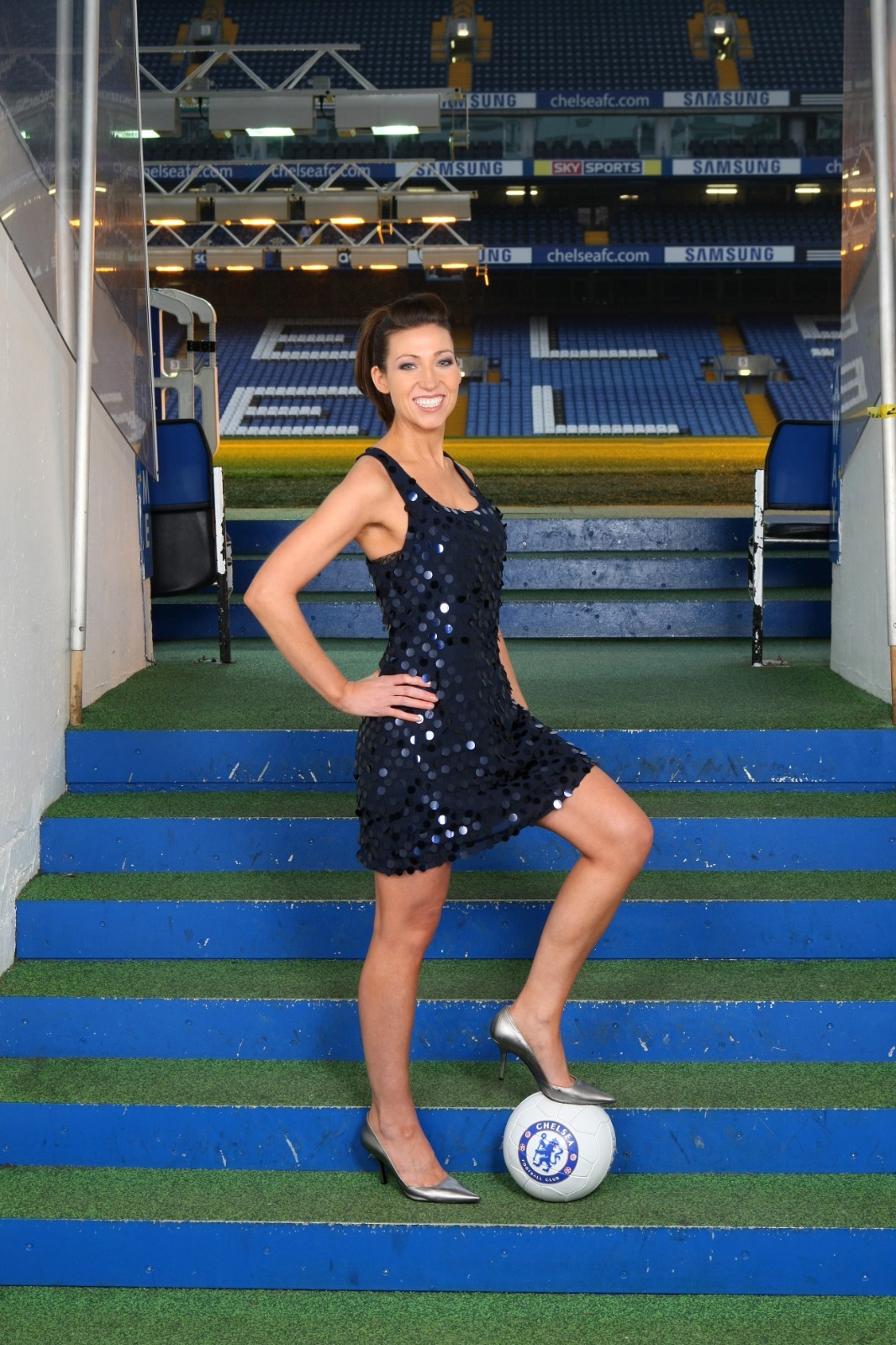 Tell us a bit about who you are and what you do.
Hi, I'm Alison. I'm a football TV presenter and content creator. I regularly report at Premier League football matches interviewing managers and players and appear on TV and radio speaking about football. 
How did you get into becoming a football presenter/reporter?
I have always been obsessed with making TV and I started behind the camera as a junior producer. I worked my way up over many years, making tea, rolling autocue, cutting tape; all that stuff you need to do to establish yourself in an industry.
What are you currently working on?
I'm working on a documentary series "The Man Behind The Footballer" which will be a look inside the minds of footballers and managers we think we know. What they are REALLY like as a person. I'm so excited about it. 
What has been your biggest career highlight to date?
I guess hosting and reporting at a World Cup final has got to be up there. I lived 6 weeks in Moscow working for ESPN, it was such an adventure! I also reflect fondly on setting up Real Madrid TV in Spain. I moved to Madrid without a word of Spanish and created a TV channel from scratch! I still pinch myself.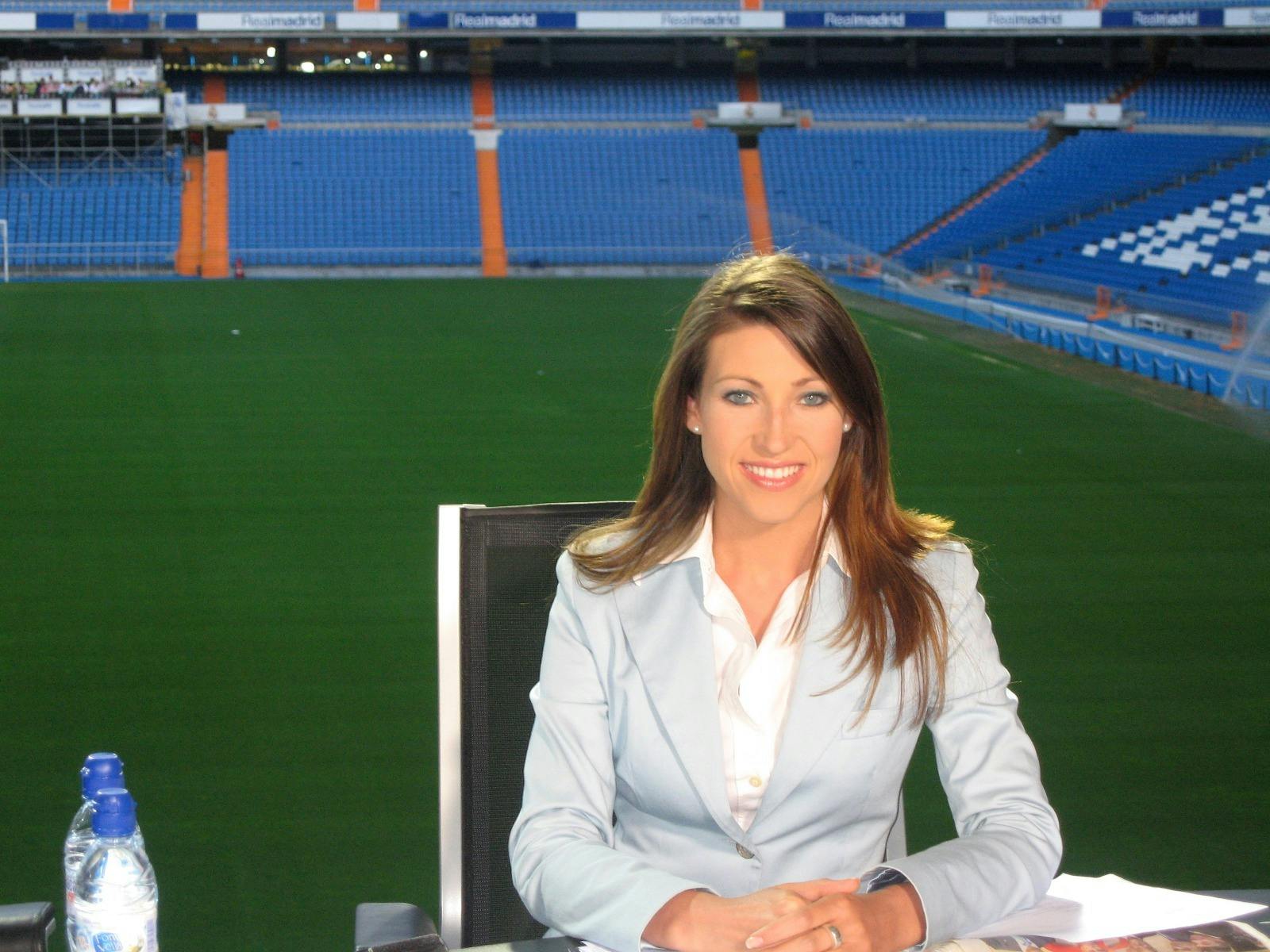 Have you faced any challenges being a woman in sport?
Where do I even begin? There are challenges every single day. I did an entire podcast highlighting some of the challenges (it's called Talent Takes Time). There is so much sexism in the game, it's getting better but it can be tough. Having an opinion about football on twitter always gets the trolls out of their caves sadly. I've grown a very thick skin because of it, which sometimes makes me sad. 
If you could give one piece of advice to a woman wanting a career in sport, what would it be?
If you want it you shouldn't let being a woman put you off. There has never been a better time to enter the industry as a woman than now. There are some great organisations, like WIF (Women In Football) who are actively helping the next generation. Just do it, is the biggest tip, don't let that inner monologue put you off. Start creating, even if it's something small. 
Any exciting projects in the pipeline?
Yes well I'm writing a book about my career to help young people starting out. It's not just for people wanting to be TV presenters, I feel the tips in there are relatable for any young person entering any industry, the lessons I'd tell my younger self. There are so many things I've learned along the way I wish someone had told me. 
Where do you see yourself in 5 years?
I hope my documentary is a success and that players and manager will approach me wanting to share their story, I'd like to be the Oprah of football! Ha! Seriously though, I feel like I understand footballers as I've worked in the industry my entire life and my degree in Psychology and fascination with the mind helps too. 
Do you have a pre-interview ritual that you do before speaking to anyone?
I once worked with a wonderful man called Professor Steve Peters who has written some great Psychology books such as "The Chimp Paradox." We were back stage at an event I was hosting with boxer Anthony Joshua and just before I went on stage I got a sting of nerves. I had just had my second child and been away from work a little while, I was so afraid I would mess it up. As we walked onto the stage he looked at me and said calmly: "This is what you do!" it's a simple phrase but I use it often, "this is what I do…." Try it. 
What would you say was your most memorable experience?
I'll never forget interviewing Pele as he is such a legend. It was inside a shop on Oxford Street and thousands of fans were gathering outside the shop, it was a media frenzy. I had so many memorable experiences in Madrid, as we had such great players at the peak of their fame, like David Beckham. My first ever interview was on the red carpet with him and I was so nervous I almost fainted.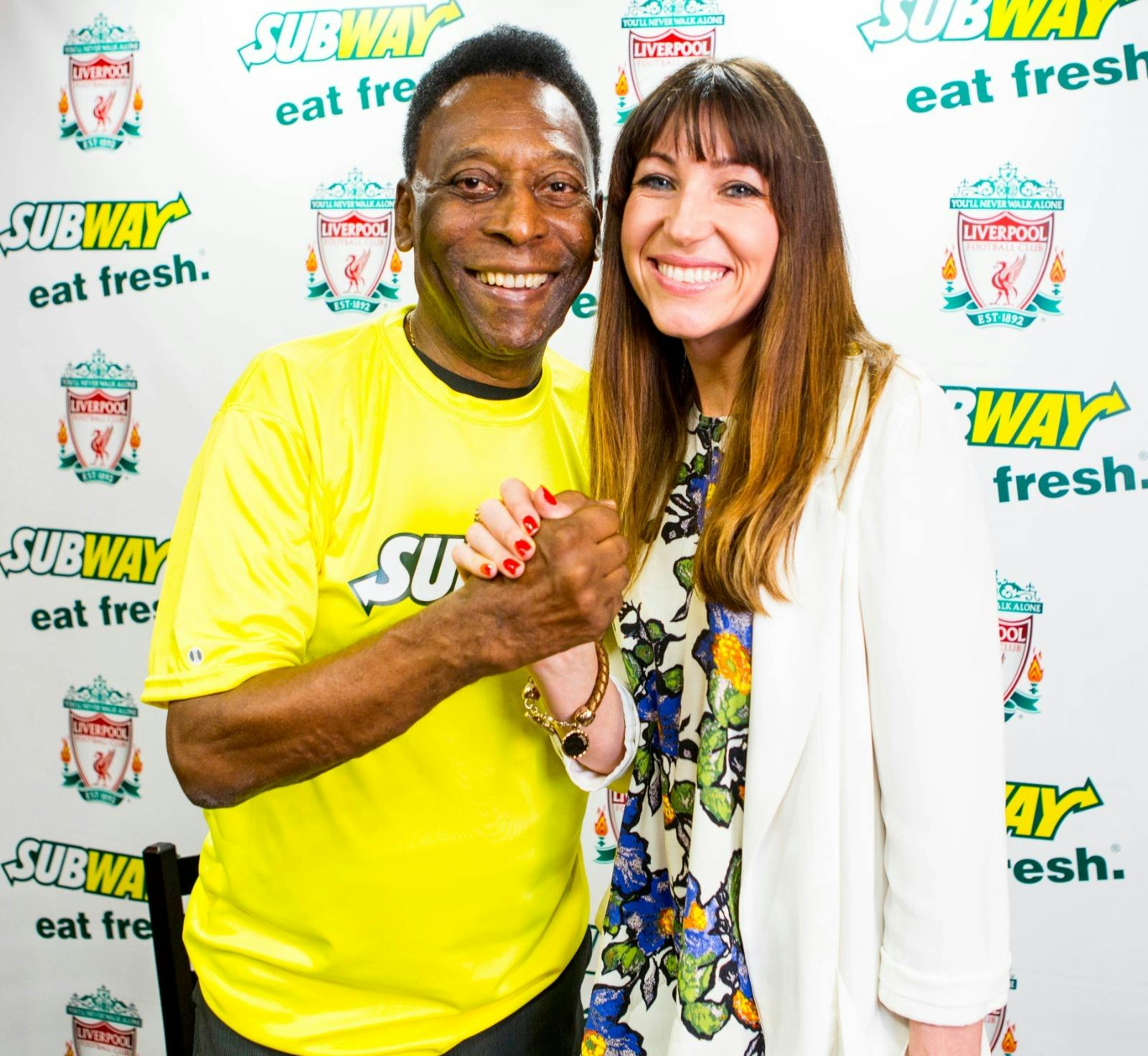 One funny fact about yourself
I can spin on my head! Back in the late 90s I was a B-girl and had a cru and we used to breakdance every single day. I was so passionate about it I dreamed I would breakdance down the aisle and bring up little B-boy babies, but neither of my children have much of a care for it. If I've had too much wine I sometimes pull it out!